Step 1: Click on your name to access your account details, then click on Manage Billing.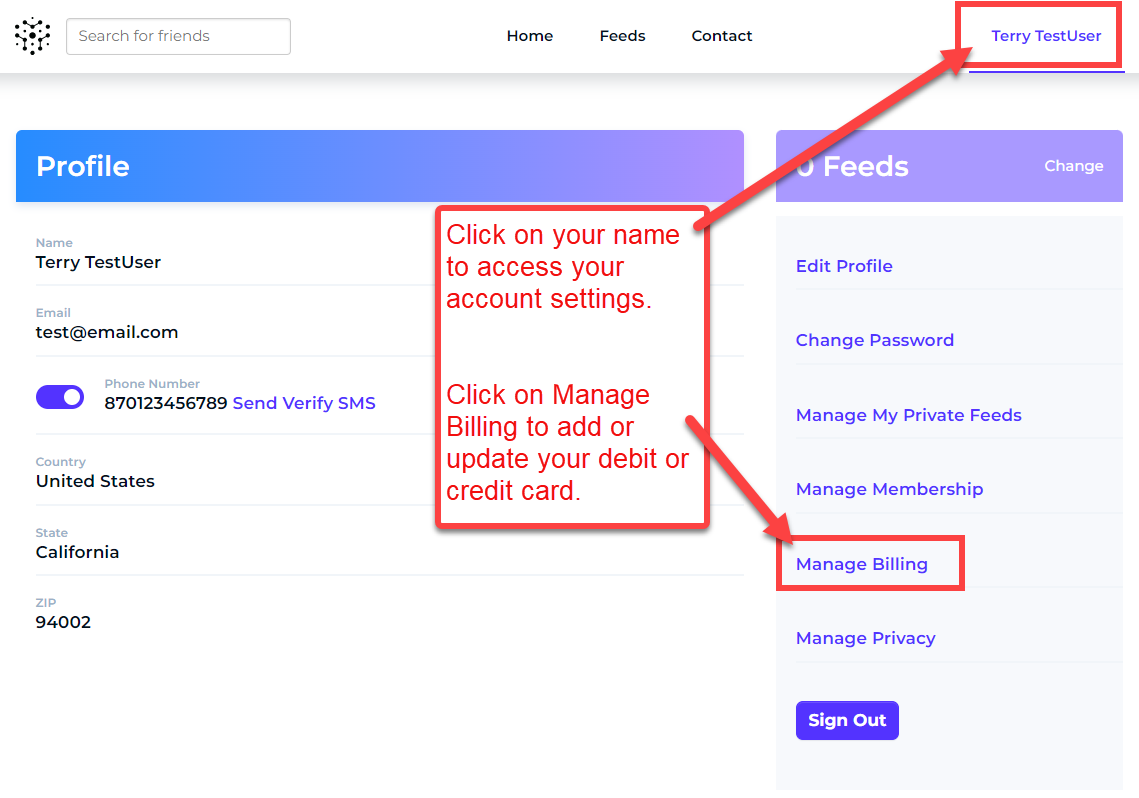 Step 2: On the Manage Payment Info page, select one of the following options:
Click Edit to change the debit/credit card details

Click the X in the circle to delete the debit/credit card (If you only have 1 card on file, you'll need to add a 2nd card before you can delete the 1st one)

Click Add to enter a new, or additional, debit/credit card

Step 3: Update your debit/credit card details.
Update, delete, or add new card details. If you add a second debit/credit card or more, click on the word Preferred next to the card you'd like to be the default payment card.